Blogs > Types of Consumer Credit Products and How They Contribute to One's Growth
Types of Consumer Credit Products and How They Contribute to One's Growth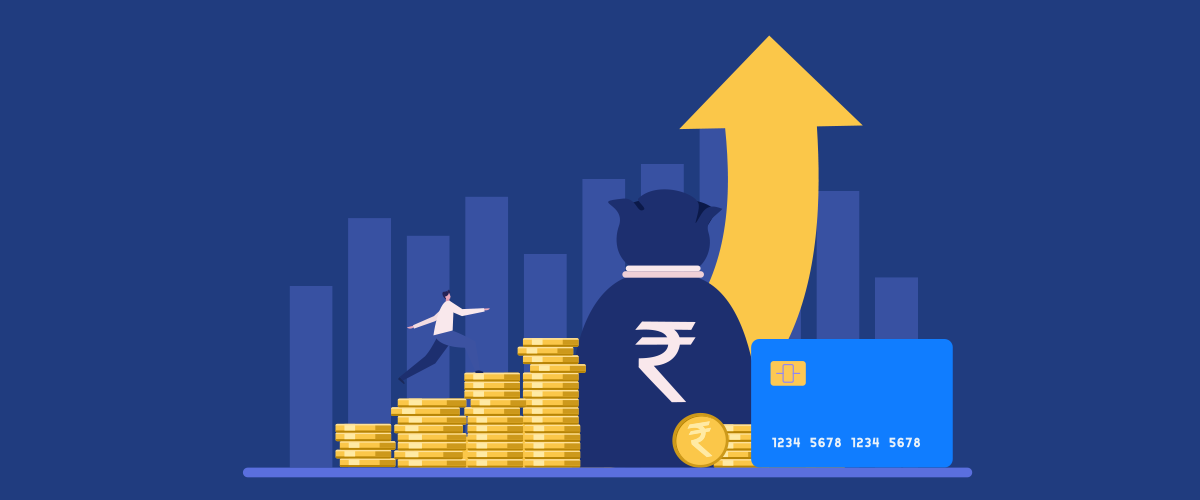 Credit is something that either drives you or breaks you, but which one will it be? With the right type of credit, however, you could significantly improve your chances of financial freedom. By building your credit profile and fixing the errors on it, you can help to remove any barriers that may hold you back from achieving your goals.
With so many sources of consumer credit products, from banks and other financial institutions, you have a choice when it comes to improving your finances or enabling you to acquire a new item or service that can contribute to your growth.
Today, we are going to discuss the types of consumer credit products and how they can help a person grow. Below are the different types of consumer credit products, let's discuss them in detail:
Credit Cards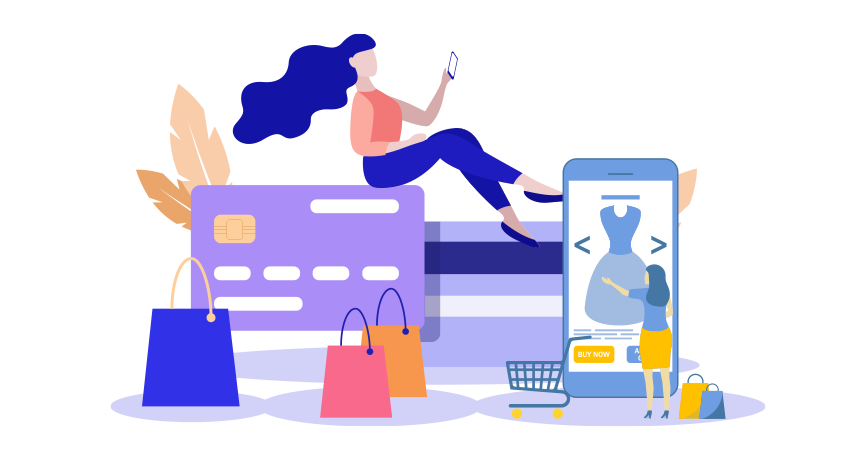 If you use your credit card the right way, it can be one of the best financial tools you'll ever have. Here are a few tips for using credit cards wisely:
- If you pay your balance off in full every month, there's no harm in using a credit card. Timely payment of your bills should be made to avoid late fees as well as high-interest charges.
- Credit card rewards programs offer incentives for using your card. Rewards points can be redeemed for gift cards, airline miles, or even cash back on purchases you were already going to make.
- Before you sign up for any credit card, make sure you understand the terms and conditions of the program. Plan and compare different cards before making a decision.
- Apply for a credit card only if you know you can make timely payments.
- To save on interest charges, pay off your balance in full each month before the due date. If this isn't possible, ask if there are any options to lower interest rates or pay down your debt faster than normal.
Personal Loans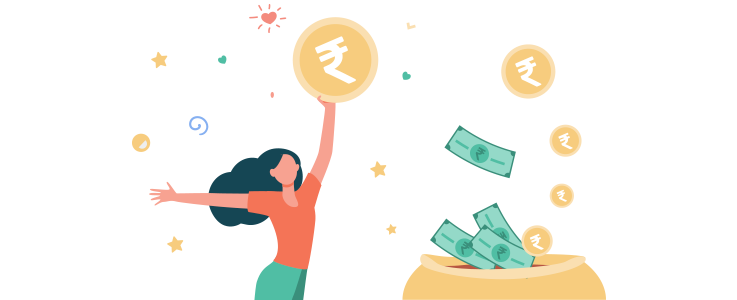 Personal loans are one of the most popular types of consumer credit products. Over the years, personal loans have become one of the most common forms of lending. The purpose of these loans is not just to fulfill any basic need but also to develop a certain skill or talent.
Until recently, personal loans were largely considered a last resort in terms of financing. People with poor credit or no credit would apply for a loan with a high-interest rate and pay it back slowly. With the advent of financial technology (FinTech), personal loans have become an important source of funding for people across the income spectrum in many countries.
Though many people still don't consider personal loans as a good way to get money, it is one of the most reliable ways for self-development and growth.
For example, an aspiring influencer might take out a loan so that he/she can upgrade his/her phone and make videos of better quality. With this he/she is able to make better content and can get great collaboration opportunities, thus making his/her way to better earnings.
You can also apply for a personal loan for learning a course, renovating your home, buying a laptop or smart gadgets, or any other tool or resource that contributes towards your growth.
Business Loans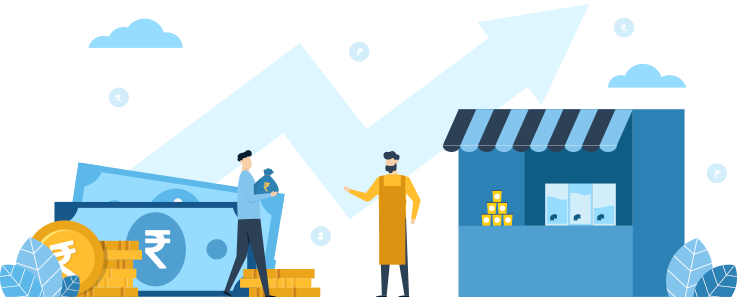 In this modern era, people are more inclined towards entrepreneurship or starting their own businesses. But most of them fail within the first year due to a lack of sufficient funds. In such cases, business loans prove to be very helpful because they enable you to get started with your business without having to wait for months for your dreams to materialize.
Business loans are another major type of consumer credit product that can provide you with the capital you need to grow your business. One of the main reasons for a business loan is to buy equipment or build a new facility; however, it can also be used to take on extra employees or invest in marketing activities.
Business loans also help you in getting rid of your financial crunch and make it easier for you to arrange finances for your business development. This loan helps you to get funds for your business expansion at an affordable rate of interest with flexible repayment options.
You will want to make sure that you have a strong credit profile when applying for a business loan. Banks look at an applicant's CIBIL score, which is based on their payment history and debt-to-income ratio. The higher your score, the better your chances of receiving a low-interest rate on your loan. The maximum amount of money that can be borrowed is determined by the applicant's CIBIL score, annual income, and net worth. If you are not able to meet with a banker in person, you can always apply for a business loan online.
Gold Loans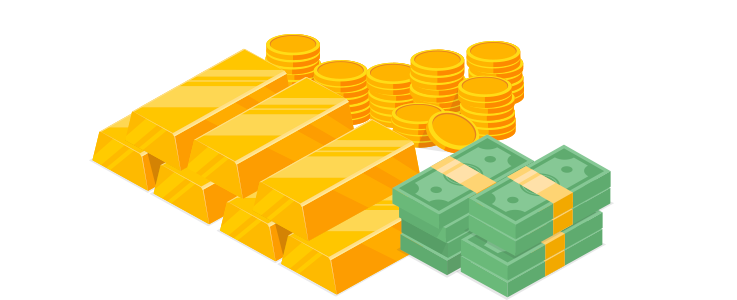 Gold loans act as a source of alternative finance for people who need them. Gold loans are a new concept introduced to today's generation. The primary benefit of gold is that it can be used for multiple purposes. It can be converted into any desired form. Moreover, it is possible to use gold as collateral and avail loan against it. This is one of the best options for those people who want quick money but do not want to sell their precious assets. In order to get the loan lenders just require the physical gold as collateral and upon the maturity of the loan, they will return gold after receiving interest on it.
Gold loans have played an important role in helping people who want to get out of debt but are unable to repay the money they owe. Many people do not have any other form of collateral, so it is difficult for them to acquire any other kind of loan. The gold loan gives them a chance at financial freedom.
For those who have lost their jobs or are trying to start a new business, gold loans can be very helpful in providing them with money that will get them started on their venture. With this extra cash flow, they can put more money into advertising their business or put more money towards buying supplies that they need for their work. The extra money also gives them a little bit of breathing room while they try to get back on their feet financially.
Line of Credit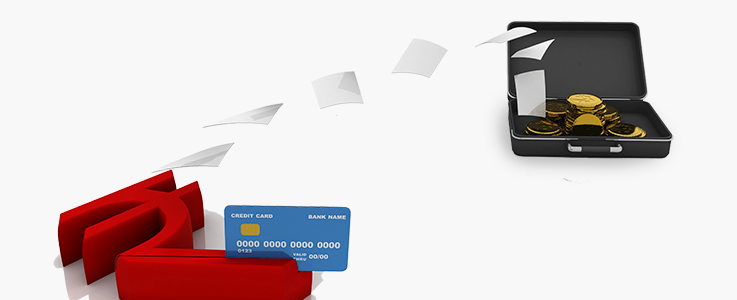 A line of credit is a type of consumer credit product that you can use for any purpose, provided that you only spend up to an agreed-upon limit. A line of credit is a revolving loan and is a versatile financial product that gives you the funds you need now, while also giving you the ability to pay off the loan over time.
A line of credit can be an excellent source of quick cash when you've got unexpected expenses or need a little extra money to make ends meet, and it can also be used more strategically as a component of your long-term financial plan.
For example, if you need to buy a car in the near future but you don't want to take out a loan, you could try getting a line of credit instead. When used responsibly, it's ideal for managing unexpected expenses like medical bills or home repairs. However, a line of credit usually has a high-interest rate.
Final Words:
The bottom line is that no matter who or where you are, it is important for you to improve your credit. You can use credit to pave the way for a more comfortable lifestyle with less stress and financial burdens. This is a great way to achieve your goals, especially if you have outstanding debts or debt payments due. By removing these, you could significantly improve your standing (and reputation) with lenders, who could provide even more credit down the road if you prove yourself responsible. As long as you know how to manage your credit and how it can contribute to your growth then it might be a good idea to have a look at the different offerings that fintech platforms have to offer.
So, use credit as a tool for your growth and begin your #TarakkikiTayari with IndiaLends!