Blogs > This festive season shop smartly with credit card offers and save money
This festive season shop smartly with credit card offers and save money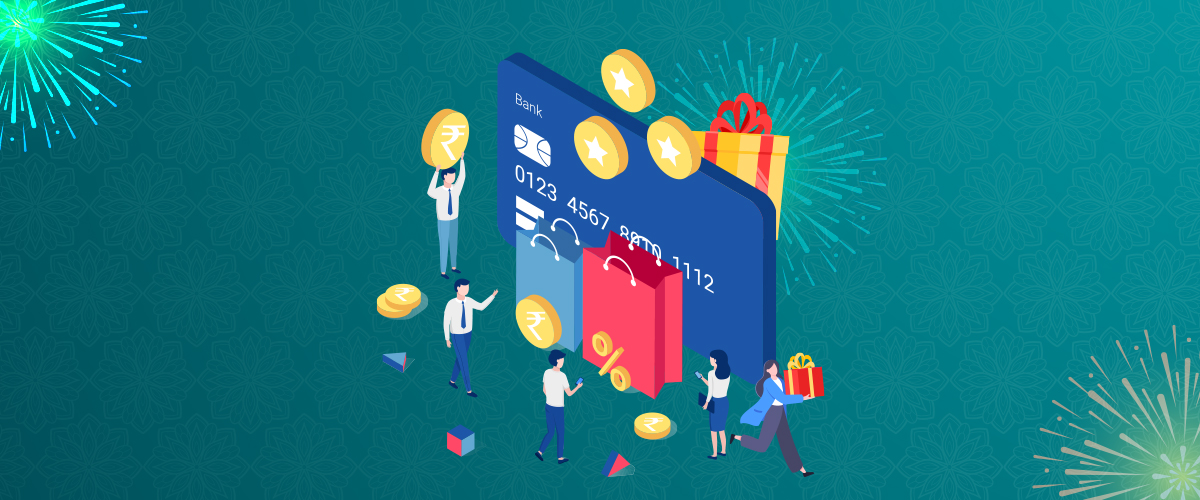 The nation is gearing up for a festive mood as there are several festivals that will be celebrated in the month of October. During this time, families celebrate together. There is fun, laughter, the exchange of gifts, and a lot of shopping. This is the time when so many people buy clothes, sweets, TVs, home appliances, electronic items, and automobiles. As exciting as it may sound, it also means you have to plan your budget, keep your expenses in mind, and look out for offers that can help you save big on deals.
Savvy shoppers know that saving up to 70% off the retail price isn't the only way to save money. If you want to save money without holding off on that winter coat or that designer purse, you can utilize credit card offers. You can make use of your credit cards for making big-ticket purchases. During the festive season, almost every brand, every store, and every retailer come up with attractive sales or discount offers to lure customers, and banks and credit card issuers are no exception. So why not take advantage of these discounts or offers?
Here's why festive shopping with credit cards is a smart move:
There are plenty of perks to using a credit card for festive shopping: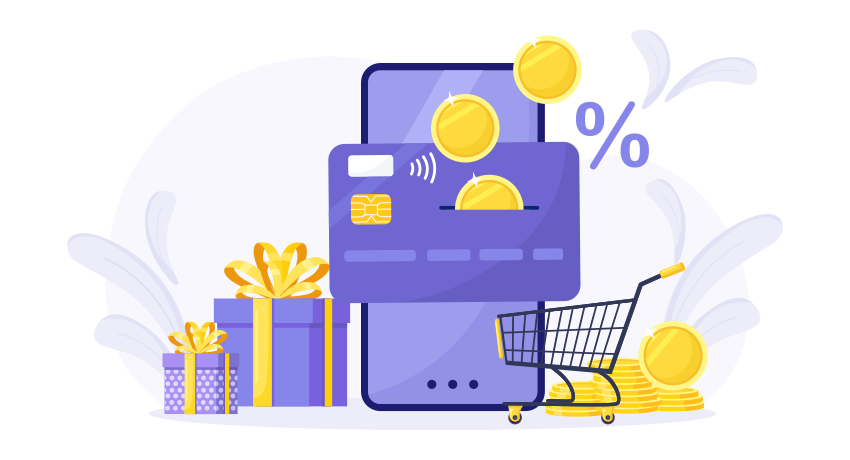 Swipe and Earn Reward Points and Cashback
Rewards points are an aspect of credit cards that many people overlook, but they're the biggest benefits. Many cards offer reward points if you use them for festive shopping. Most cards will give you 1 point for every Rupee spent. For example, if you buy gifts for Rs. 1,000, you'll get 1,000 points. That might be equal to a freebie or even cashback. The reward points you earn can be used to make flight or hotel bookings or can be redeemed as vouchers or discount coupons that can be used at different departmental stores, restaurants, etc.
Get Discount Offers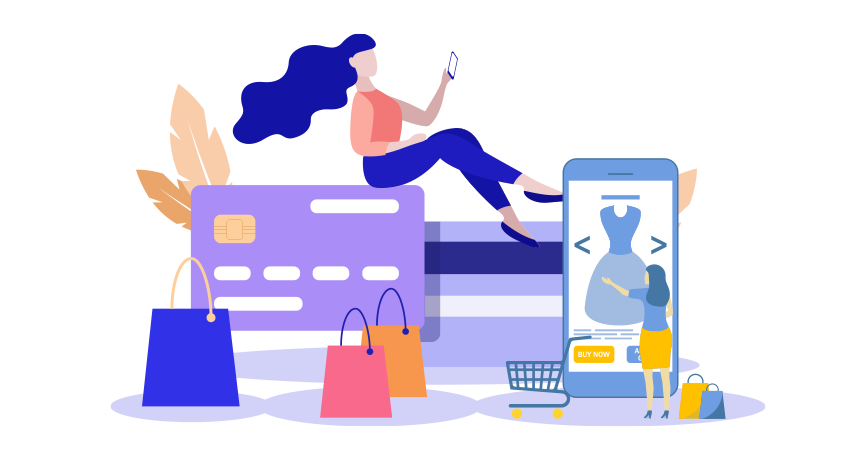 A credit card can be a great means to get heavy discounts on certain purchases. Do you know who got the most out of the Big Billion Days Sales by Flipkart? Users who had credit cards. There was a high discount on the prices of premium Apple iPhone models as Flipkart partnered with ICICI Bank and Axis Bank for the Big Billion Days sale in 2022. This is why buyers who had ICICI Bank and Axis Bank credit cards were able to avail 10% instant discount during the annual sale which helped them to buy iPhones at very reasonable rates. However, the Big Billion Days were not the only sale. There will be numerous other sales from various eCommerce platforms that can help you save big. So be ready for the sale with your credit card.
Avail No-Cost EMI Benefits
Availing of no-cost EMI on credit card purchases is a great way to make the most of your card and enjoy extra benefits. In case you are wondering, No Cost EMIs are interest-free EMIs offered by the bank. This option is especially useful if you're planning on taking an overseas vacation within the next 12 months or making a big purchase this festive season, as you'll be able to pay off your credit card bill without having to worry about paying a hefty interest for the time being.
Give a Boost to your CIBIL Score
The best way to build up your CIBIL score is to always pay your bills on time. That's why using a credit card to make purchases can be so effective for building a good credit history. So, this festive season, use your credit card as much as possible, whether it's for groceries, fuel, or clothing, and pay off the balance in full every month. With this strategy, you'll have built up an excellent CIBIL Score by the time you decide to buy that car or house. The next time you're ready to add a new credit card to your wallet, don't just consider the benefits of rewards and interest—also look at the ways credit cards can help improve your CIBIL Score, which is a measure of your financial health. Have you checked your CIBIL Score for this month? Check CIBIL Report worth Rs. 1200 for FREE!
The Bottom Line
A credit card can save you money on all kinds of things; from the mundane to the luxurious. Most people use their credit card for things like food and entertainment, but there are plenty of other, more overlooked ways that it could benefit you. For example, most credit cards offer ample protection on purchases made with your card. If a gift is lost or stolen after being purchased with a credit card, the issuing bank will likely refund the full amount to prevent their customers from suffering from fraud. You should also know about the convenience of using your credit card for travel expenses; many cards offer rewards on airline tickets and even discounts on rental cars. You can use it to save time, time that you would otherwise be spending in a long line or waiting for the change in an overcrowded checkout aisle.
Using a credit card to pay for your purchases will save you money because you will be able to buy items at a lower price than if you had paid cash. Credit card companies offer great deals such as cashback and rewards that accumulate with every purchase, these rewards are given to you as "free" money and can be used toward future purchases. If you don't use your rewards, they are automatically credited back to your account where they can be redeemed again.
Credit cards also allow customers to buy items online and receive their purchase in just two business days, unlike when you shop at a physical store and are forced to wait an additional week or so for your purchase to arrive at home.
There are many Online financial marketplaces that allow you to compare different credit cards and apply for one at the same time. You can explore online websites and choose the one that offers the most rewards, low-interest rates, and better convenience.
So, this festive season gets ready to do some TARAKKI with your Money. Follow the above-mentioned tips and begin your #TarakkikiTayari with IndiaLends.