Blogs > Real stories of people who have used credit as a tool for their financial growth
Real stories of people who have used credit as a tool for their financial growth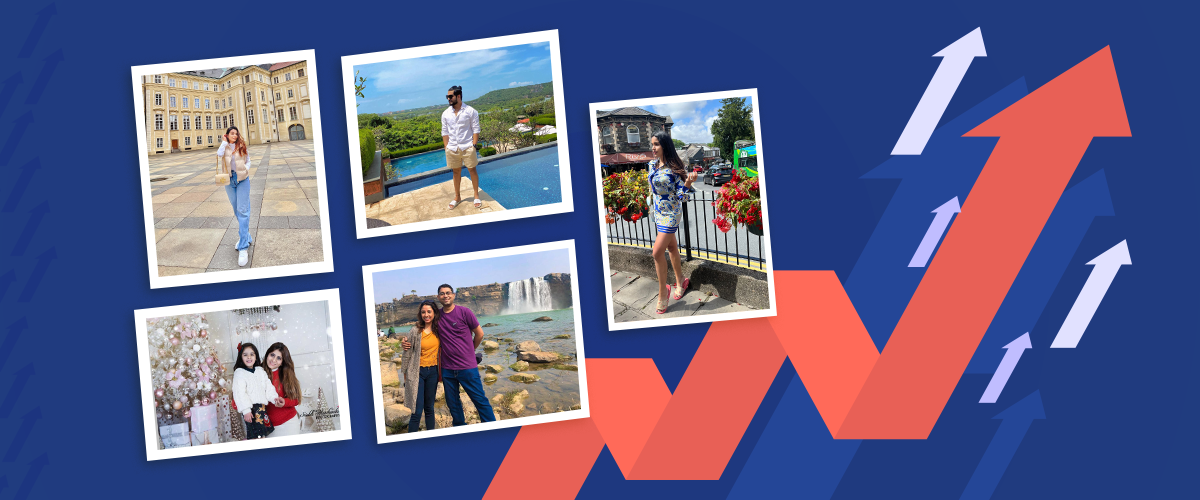 Have you ever wondered if your life would change for the better? If only you had a little bit of extra capital to help you out? There are tons of things in life that are worth having and are important for your growth but are just too expensive. Maybe you're a recent graduate who needs a small loan to take online courses to upgrade your skills or maybe you need money to buy the desired camera or mobile phone to amp up your influencing game, or maybe you have a small online business and could use some capital to expand it further.
A loan could change your life for the better when you plan, compare your options, and apply wisely. Today, we are going to share some of the unaltered & honest stories of the people who have done their #TarakkikiTayari with IndiaLends and how easy access to credit products with the functionalities to compare and apply has helped them to further enhance and upgrade their lives.
Let's Begin: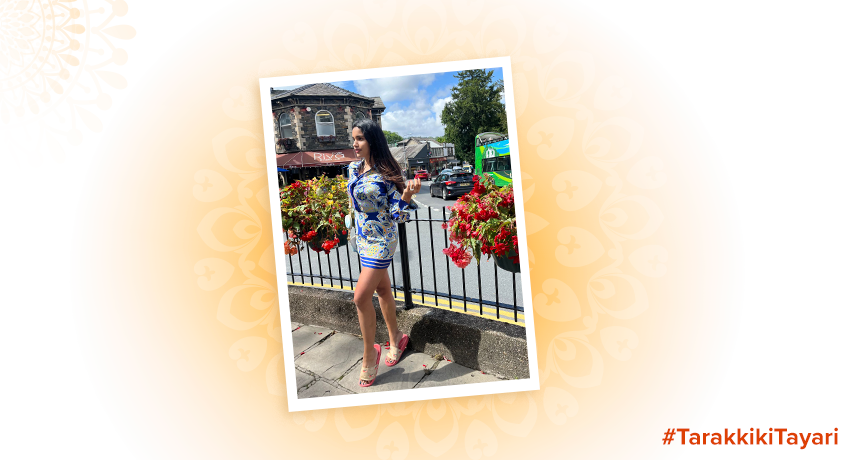 Shivangi – Fashion/Lifestyle Blogger and Founder- @ramagiq and @nazakatbyshivangi
Shivangi started her journey as a fashion blogger on Instagram back in 2018 and soon became an entrepreneur. Here's how credit contributed towards her growth.
"Since childhood, I have always liked the idea of being an independent and empowered female. The idea of being able to inspire others and create my own identity fueled my passion for entrepreneurship. While I might have started as a blogger, and by god's grace it worked well for me, but as they say, "Dreams have no limits", I too had this dream of creating my own brand. So, I took tiny little steps and started selling clothes online. I started an online business selling my own clothes, but I wanted to make my business better. That meant getting help from investors so that I could buy more materials and hire more workers. But it was hard to get help. Investors only wanted to help people who were successful.
There was a time when I couldn't find a way out and that's when one of my closest friends suggested that I take a loan. The idea of taking on debt terrified me. Borrowing money can be tricky and complicated. But later on, I surfed the internet and started doing my research. The research helped me understand how to take a business loan and how to decide if I should borrow it. After proper planning and comparing, I took a business loan, and now my business is better than it used to be. Today, I am not only selling clothes worldwide, but I am also able to provide jobs to other women in need. I think that's true EMPOWERMENT!
Instagram Handle: @shiivanggii
Dushyant Jadaun – Lifestyle Blogger and Founder- @dushapparels
Dushyant is a lifestyle blogger, and his Instagram feed is all about fashion, trends, and men's grooming. Here's how credit as a financial tool helped him grow his apparel business:
"I want to share with you an experience that I had a few years ago. I wanted to start my own business and make my own way. I am from a middle-class family but that didn't stop me from achieving what my heart desired. I spent time building a business. I put more time and effort into it than I have in anything else, maybe even more than I've ever put into anything in my life. I had to spend all the money I had on it, and then the pandemic happened, and my business got hit badly. I knew my business could do way better, so I started looking for ways to collect some funds, I asked my family and a few friends, but that wasn't enough.
So, my friend suggested I take a business loan. At first, I didn't think it was a great idea. But, when I started researching, I found out that a business loan can actually be a great option to fund my business needs. So, I did my research, compared the options, and applied for a business loan. I used that fund to buy exquisite fabrics, and modern equipment and hire more people. Now my business is booming, and I am getting 100-200 orders per day. I think I couldn't be prouder of myself."
Instagram Handle: @i_want_dush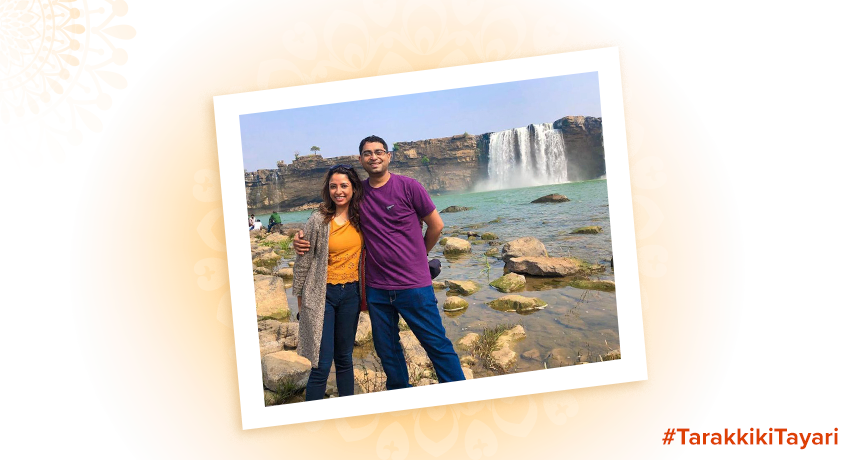 Archana and Vidur - Travel and Lifestyle Bloggers
Known as the "Travel Couple", Archana and Vidur are wanderlusts who have traveled extensively across India and have been to several neighboring countries like Bhutan, Nepal, and Sri Lanka. They love to explore offbeat places in search of untold human stories. Here's their story on how credit as a tool helped in their growth:
"Traveling feeds our soul. It brings newness into our life; it gives us a chance to reconnect with ourselves. We both love to travel and one day we decided to turn our passion into a full-fledged profession. We started our own travel page- @travelmynation on Instagram. We started posting a lot of stuff and stories related to travel. We got an overwhelming response from our audience on the page, but it wasn't making us money. We did a lot of research and we started studying fellow travel bloggers and we knew where the gap was. The gap was in QUALITY. Yes, people prefer quality over quantity, and we knew we needed high-quality equipment to provide those amazing photos and videos. However, we all know how expensive these pieces of equipment are. But we needed to be on top of our influencing game so we did whatever we could to make it work.
So, Vidur and I discussed applying for a credit card. I knew it could be the right option with all the reward points, cashback, discount offers, and the ability to pay later. So, we applied for a credit card and used it to purchase a camera and other gadgets. It not only offered us great reward points, discounts, and cashback offers but a great feed because of the improved picture and video quality. It made us grow as a traveler and earn money through our passion. Apart from that, a credit card also helps us in times when we get hit with a sudden expense while traveling. You might think it is a cliché, but we still carry that first credit card with us every time we go for an adventurous trip.
Instagram Handle: @travelseewrite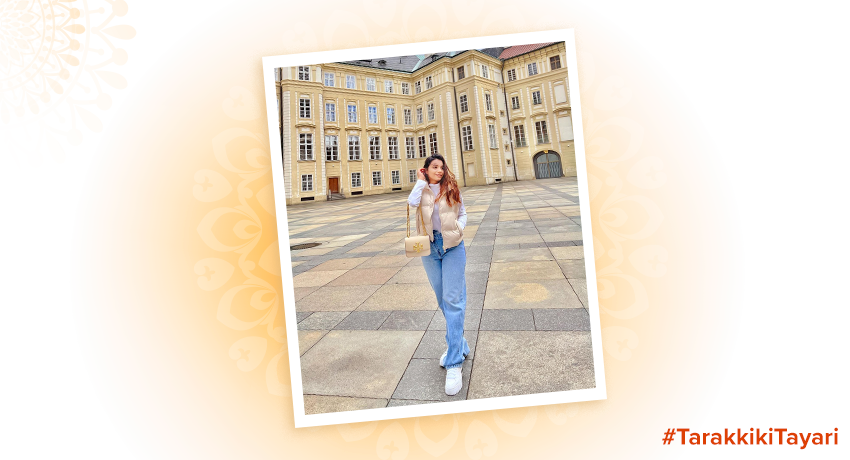 Aanchal – Fashion and Lifestyle Blogger
Aanchal is a fashion and lifestyle blogger. She enjoys reading fashion blogs, visiting new cities and countries, writing, and sharing her personal fashion style with others. Here's how credit as a tool helped her boost her influencing game.
"Every fashion-savvy girl, who knows what is hot and what is not — will agree with me. When it comes to fashion, you cannot afford to be on the wrong side of the trend. However, to keep up with the world of fashion, I have to spend a lot of time shopping. However, as much as I love staying in trend, I also make sure that I don't splurge unnecessarily and try to shop smartly.
One way to shop smartly is through credit cards. I prefer to use rewards credit cards while shopping as they not only help me get what I want at a lower price but also help me earn reward points, get discount offers, vouchers, and even cashback on my online shopping at various online stores. This way I make sure that I keep growing as a fashion influencer without disrupting my finances."
Instagram Handle: @justagirlandherblog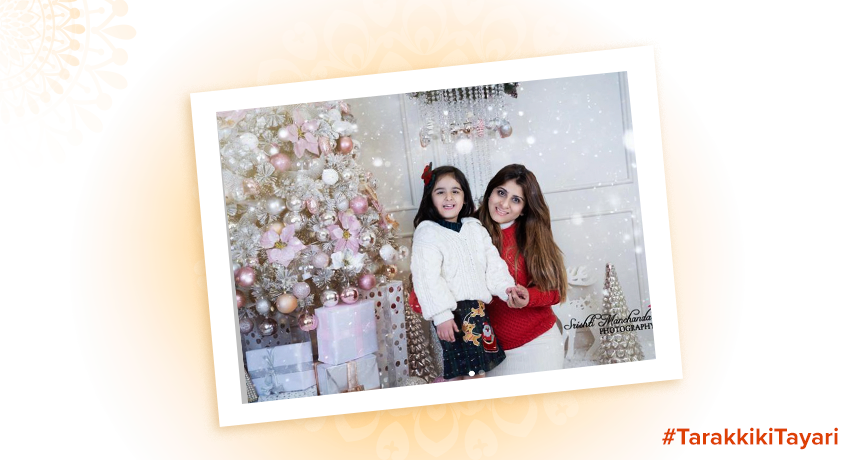 Priyanshi- Parenting Coach and Lifestyle Influencer
Priyanshi is a parent coach who helps moms balance their life, pursue their dreams and raise happy, productive children. Here's her story on how credit has helped her settle in a new city and keep growing her influencing business
"Changing cities can be quite exciting, but it is also stressful, and this applies to moving across the country or from one neighborhood to another. In fact, an average person goes through hundreds of expenses while they move. Things like buying a bed (or even twin mattresses), setting up internet and electricity, renting a truck, or hiring movers to help you move — are just some of the expenses that come with moving. Moving without enough savings can ruin many people financially and emotionally. I went through the same a few days ago.
Half of our savings were already gone, and things weren't looking good anymore. That's when a friend of mine recommended taking a personal loan but I was not very sure of this option. But I needed money and at that time only borrowing a loan seemed a way out, so I decided to give it a try. I read a lot about the loan process, and interest rates, I talked to some of my friends who work in the field of finance, compared my options, and then decided to opt for a loan. I filled in the application form and got access to the credit within the next few days!" And that's how I even kept growing in a completely foreign place."
Instagram Handle: @lifewith_lenayaandserena
Conclusion
By sharing the above-mentioned stories, we wish to motivate you, to show you that anything is achievable with a little bit of hope, help, and hard work. All these people have changed their lives and fulfilled their aspirations and didn't wait for a magic wand. They took charge of their own lives. They planned, compared & applied, and took a well-thought-out decision.
So, what are you waiting for? You only live once. Don't leave your success in other people's hands. It's never too late to live your dream life and invest in your growth, so start your #TarakkikiTayari with IndiaLends NOW!