Blogs > Tarakki Ki Kahani - A true story of a watchman who used credit products as a tool for growth
Tarakki Ki Kahani - A true story of a watchman who used credit products as a tool for growth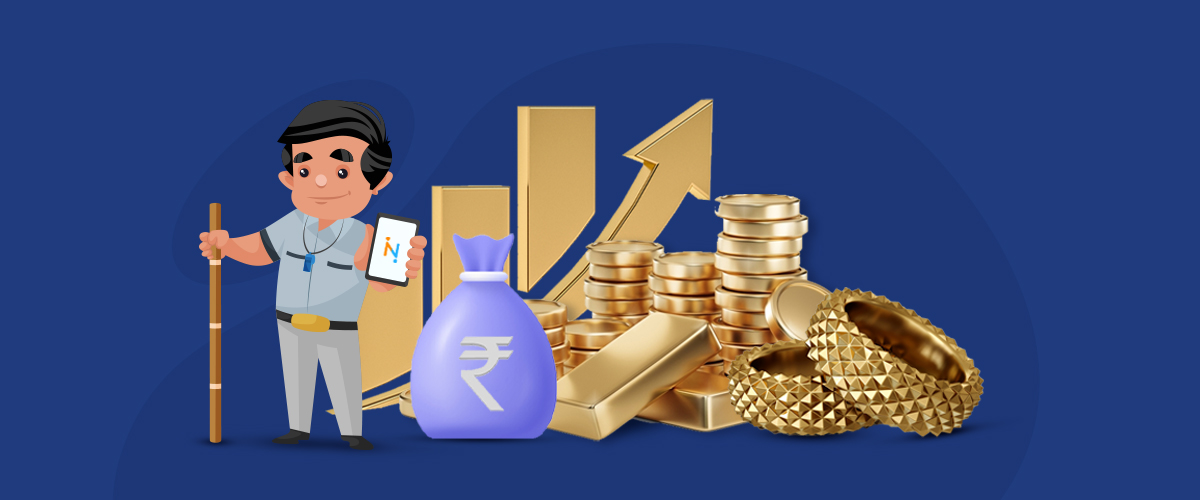 Based on a True Story......
Some people are lucky that they can afford to fulfill their dreams without taking any help from others. Then there are some who are victims of poor financial health or the lack of sufficient savings and must suppress their dreams to make ends meet. And then there are people like Deepak, who despite all the hardship that life throws at them, continue to dream. After all,
"The future belongs to those who believe in the beauty of their dreams."
Deepak has been working as a watchman in a private company for the last 10 years. His salary is decent, but it is not enough to completely cover his family's expenses. He needed to have a second income to support his family and fulfill their dreams. Deepak had been looking around for jobs that could help him enroll his children in a good school and achieve his own dreams- a home of his own- but didn't want to leave his current job because it paid well, and he felt secure about the safety of his job. So, he did not take any chances and started looking for other part-time jobs, but no gig suited his schedule. So, one day, he came up with the idea of working as an Uber driver.
He hoped that by getting a part-time job as an Uber driver, he could earn some extra money to pay the bills and complete his son's education in a good school in the city. It was a brilliant idea but there was only one problem- we all know that- yes, it was MONEY! Deepak didn't have enough savings to afford a bike. He did what we all do in times of need- ask friends for help. He asked some of his friends for the money, but they couldn't help him either.
One day while he was getting ready for work, he noticed his wife's gold earrings lying on a wooden stool. It was at that moment, he thought about getting a gold loan. He did thorough research, called a few banks to find out about the terms and conditions of the gold loan, compared his options, and applied for a gold loan. With the money he received against the gold ornaments he put as collateral, he bought a bike and started picking up and dropping off riders after completing his shift at his usual job as a watchman. After a few months, Deepak was not only able to repay the loan amount and got his collateral back, but he was also successful in enrolling his son in a good private school Now, Deepak is planning to save some more money and shift into a bigger home than his current one. Hope he gets what his heart desires because he has the potential to change his destiny and fulfill his dreams.
This is truly an inspiring story that changes our perceptions regarding loans or other credit products. Do you know what differentiates Deepak from others? His belief. He believed in his dream. He knew he could pay off the loan. He didn't see loans as a burden or financial stress, but instead as a means to fulfill his dream. He used loans for his and his family's growth. I think it was an extraordinary move. On one hand, where people hesitate to take a loan to cover even emergency expenses, Deepak took the risk to fulfill his dream and give better education to his son. Deepak's story is proof of the fact that if used mindfully, credit products can be a great way to grow and fulfill our dreams. So, this was Deepak's #TarakkiKiKahani. Do you have a similar story that you need to tell the world? If yes, please share your story with us at marketing@indialends.com. We will make sure that the world hears your #TarakkiKiKahani!