Blogs > Travel with Luxury: Introducing HDFC's Marriott Bonvoy Credit Card
Travel with Luxury: Introducing HDFC's Marriott Bonvoy Credit Card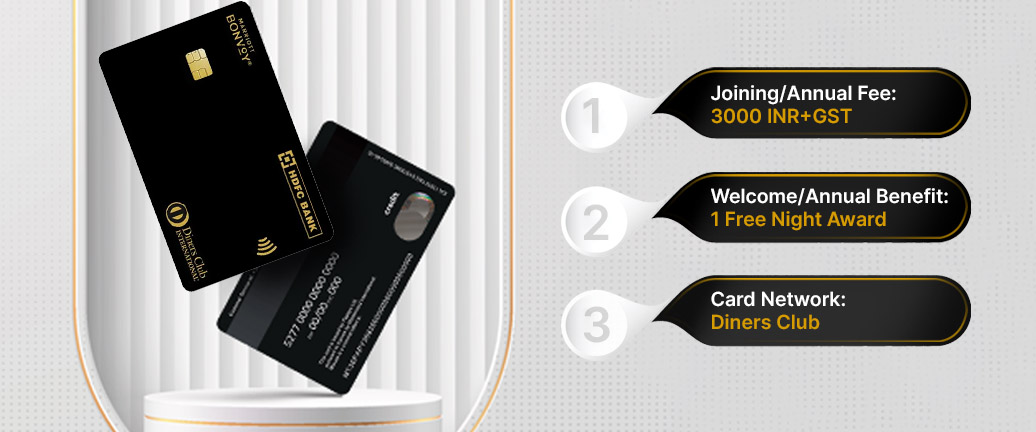 In a significant step towards reshaping the landscape of credit card offerings in India, HDFC Bank has recently introduced the country's first-ever hotel chain co-branded credit card in collaboration with Marriott Bonvoy. This partnership promises to revolutionize how Indians experience travel and luxury, presenting various features and benefits that set this credit card apart from its coequals.
A Glimpse of Luxury at an Affordable Price:
Joining Fee - Rs. 3000 + GST
Annual Fee - Rs. 3000 + GST
The HDFC Bank Marriott Bonvoy Credit Card has a joining fee of just 3000 INR, plus applicable GST.
Against its peers, American Express Platinum Credit card (Joining fee- Rs. 3500, Annual fee- Rs. 5000) and Regalia business (Joining fee- Rs. 2500), this card has some exceptional benefits, discussed in this blog further.
A Grand Welcome:
As welcome benefits, the HDFC Marriott Bonvoy Credit Card cardholders get a complimentary night's stay at a Marriott property valued at up to 15,000 Bonvoy Points.
This benefit allows for a taste of the exceptional hospitality Marriott is renowned for and sets the tone for this credit card's luxury.
Diners Club Network:
The card operates on the globally acclaimed Diners Club network, maintaining its credibility and acceptance at various domestic and international establishments. This partnership enhances the convenience and accessibility of the card, enabling users to enjoy their privileges with ease.
Lounge Access, Wherever You Go: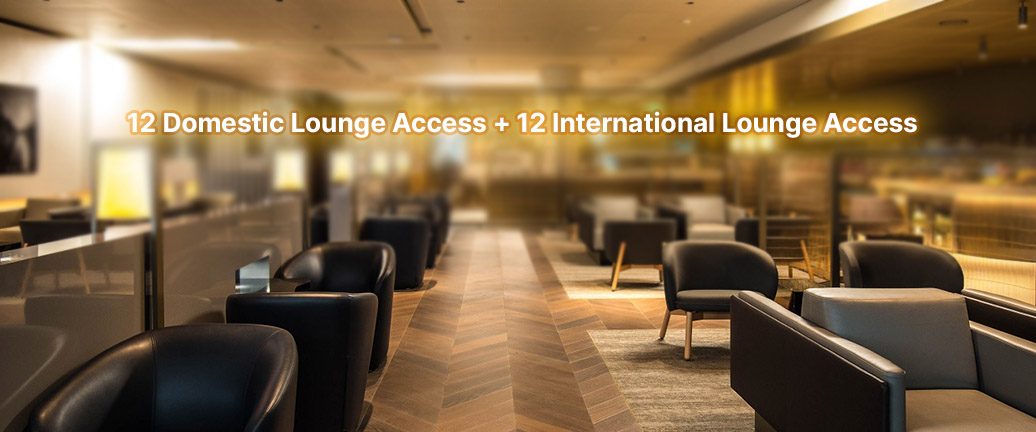 One of the standout features of the HDFC Bank Marriott Bonvoy Credit Card is the unparalleled access it grants to airport lounges. Cardholders can enjoy 12 domestic and 12 international lounge visits annually, offering comfort and luxury amidst the hustle and bustle of travel.
Embarking on the Journey to Elite Status:
This credit card makes you earn elite night credits, providing a pathway to achieving Gold status within the Marriott Bonvoy loyalty program. With just 10 nights of stay, users get closer to getting this program, which gives them even better privileges and benefits.
Milestone Rewards:
The HDFC Marriott Bonvoy Credit Card is designed to reward its users for their spending milestones. With every spend of 6,00,000 INR, 9,00,000 INR, and 15,00,000 INR, cardholders are entitled to a free night's stay, further amplifying the appeal of this credit card.
The Power of Points:
Earning Marriott Bonvoy (MB) points is a breeze with this credit card. Users can get 8 MB points for every 150 INR spent at Marriott hotels, 4 MB points for every 150 INR spent on travel, dining, and entertainment, and 2 MB points for regular expenditures. This dynamic point system opens doors to extraordinary experiences and stays at Marriott properties across the globe.
The Golfer's Delight:
For avid golfers, the HDFC Bank Marriott Bonvoy Credit Card extends an exclusive privilege – two complimentary rounds of golf per quarter, adding an element of recreation and luxury to the package.
The HDFC Bank Marriott Bonvoy Credit Card is a game-changer in the Indian market. The mixture of affordability and luxury this card provides is exceptional.
For those seeking to elevate their travel experiences while remaining budget-conscious, the HDFC Bank Marriott Bonvoy Credit Card is an irresistible choice – an invitation to a journey of luxury, comfort, and exceptional memories.
Apply for this card click here.
To learn more about the card's features, click here.