Blogs > Smart Spending: The Benefits of Co-Branded Credit Cards
Smart Spending: The Benefits of Co-Branded Credit Cards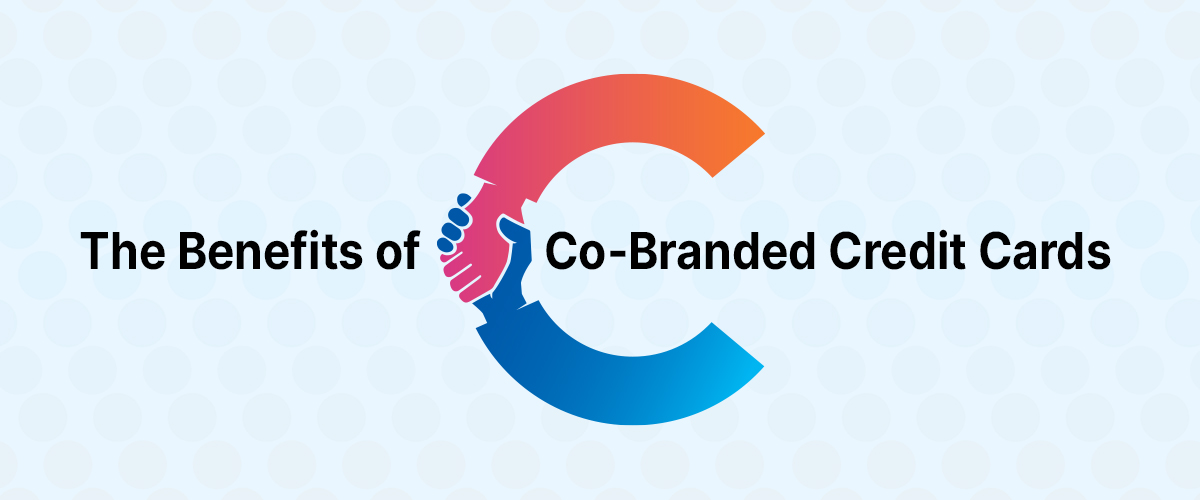 In today's fast-paced world, where financial flexibility and rewards play a significant role in our daily lives, credit cards have emerged as a fantastic tool for managing expenses and enjoying exclusive perks. However, a twist in the world of credit cards is gaining momentum – co-branded credit cards.
Imagine a credit card that provides the convenience of making payments and opens the door to a world of tailored benefits and rewards from your favourite brands. Co-branded credit cards are precisely that, offering a unique fusion of financial convenience and brand loyalty. They have taken the credit card market by storm, creating a buzz among consumers and businesses alike.
In this blog, we'll dive deep into co-branded credit cards and understand their advantages to cardholders.
Some benefits of using co-branded credit cards.
Can be customized to customer's lifestyle: Co-branded credit cards are Personalised cards. You can select the card that best suits your needs and way of life. Since these cards are associated with a specific brand, customers can get offers customized to their lifestyle and product needs. This means if there is a co-branded credit card in partnership with a clothing brand, cardholders can avail of many discounts for their fashion choices. You can tailor the card to your needs, establish a standard spending limit, an international spending restriction, turn international usage, etc., on or off.
Loyalty Program Integration: These cards frequently tie into the partner company's loyalty program, allowing cardholders to earn points or miles directly within that program. This can accelerate reward accumulation.
Special Discounts and Offers: Co-branded cards often come with exclusive discounts, promotions, or early access to sales and events with the partner company. This can translate into cost savings for cardholders. Co-branded credit cards give customers more reward points and cashback than regular cards.
Faster Rewards Redemption: Co-branded cards often simplify redeeming rewards with the partner company. For example, a retail store co-branded card may offer instant discounts on purchases at the partner store.
Brand Loyalty: These cards can encourage brand loyalty, as cardholders often prefer to use a card that rewards them for their purchases with a specific company or brand.
Travel Benefits: Co-branded travel cards may provide travel-related perks, such as travel insurance, priority boarding, or free checked bags, which can be particularly valuable for frequent travellers.
Savings on Everyday Expenses: Some co-branded cards offer benefits on everyday expenses. For example, a co-branded gas station credit card might provide cashback or discounts on fuel purchases.
Access to Exclusive Products: In some cases, co-branded cards may provide access to exclusive products or services the partnering company offers.
Should You Get a Co-Branded Credit Card?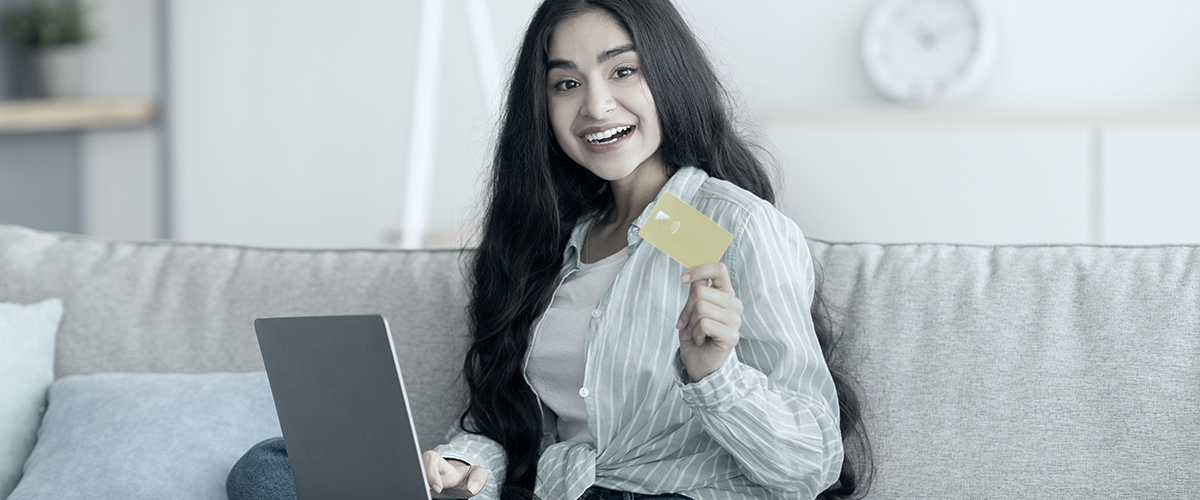 Co-branded credit cards sound alluring with all the rewards and cashback offers. It offers the customer the partial benefit of the co-merchant or brands. These are beneficial at times and are advantageous for regular travellers. But you should be careful not to get carried away by these offers and own multiple credit cards.
Owning multiple credit cards leads to multiple bill payments, and defaulting on these payments results in a hampered credit score. Also, with an increased credit limit and lucrative offers available, you may end up spending unnecessarily. Hence, you should be careful if you get a co-branded credit card. Make the most of the loyalty rewards and stay under your credit limit.
Which co-branded credit card to choose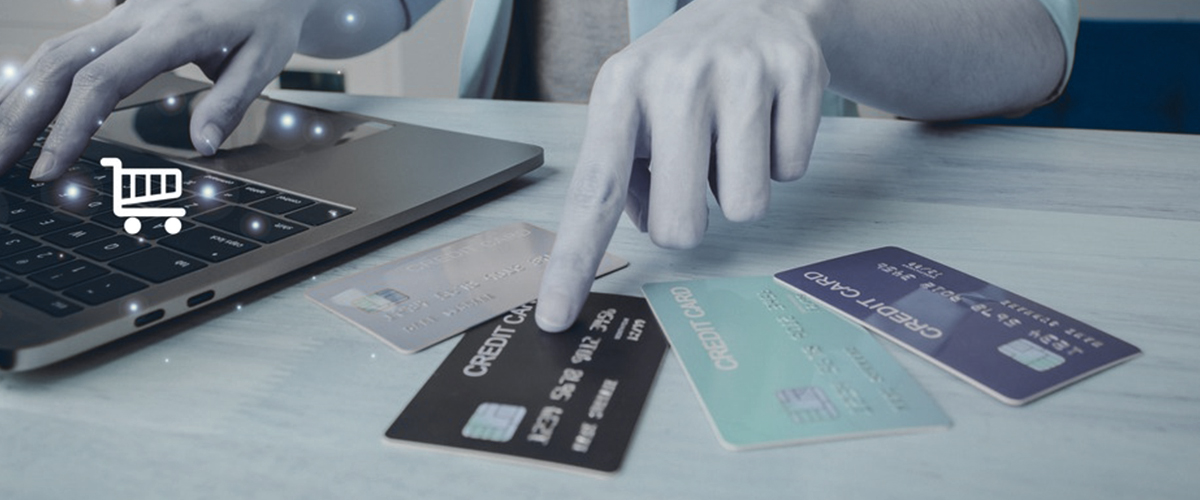 Consumers must consider their spending habits to understand if a co-branded credit card is the best option. The next step is to look for a card best suited to their expenditure patterns and demands. Prospective clients must check the benefits, cashback, hidden charges, and transaction fees by different card issuers and choose which is best for them.
Remember that spending via credit cards can lead to a higher credit utilization ratio. This will reduce a person's eligibility for future loans or cards and increase the possibility of being unable to keep pace with the repayments. Following certain basic tips while managing credit card payments is necessary to ensure one's credit card remains high.
Co-branded credit cards that we offer at IndiaLends:
| | | |
| --- | --- | --- |
| Bank Name | Co- branded card name | Highlight Features |
| Axis Bank | Axis Bank Flipkart Card | 5% Cashback on flipkart |
| Axis Bank | Indian Oil Axis Bank RuPay Credit Card | 4% value back on fuel transaction on any IOCL fuel outlet in India. |
| Axis Bank | Axis Bank Vistara Credit Card | Complimentary Economy Class Ticket voucher on fee payment |
| Axis Bank | Axis Bank Vistara Signature Credit Card | Complimentary Premium Economy Ticket voucher on fee payment |
| SBI | BPCL SBI CARD | 4.25% Valueback ~ 13X* Reward Points on fuel purchases at BPCL petrol pumps.  |
| Bank of Baroda | Snapdeal BoB Credit Card | Unlimited 5% Cashback on Snapdeal. |
| Bank of Baroda | HPCL BoB Energie RuPay Credit Card | Up to 5% Savings on HPCL Fuel & LPG. |
| Bank of Baroda | IRCTC BoB Credit Card | Save up to 11% on train tickets booked at IRCTC. |
| Standard Chartered Bank | Standard Chartered EaseMyTrip Credit card | Complimentary lounge access - 1 domestic per calendar quarter |
| Bajaj FinServ RBL Bank | Bajaj Finserv RBL Bank Binge Super Credit Card | 4,000 RPs (NIL on First Year) On the spends of Rs.2000 made within 30 days of card issuance |
Ultimately, co-branded credit cards are not just about making transactions; they're about enhancing your financial experience. So, whether you're looking for that perfect credit card to accompany your shopping expenses, on a journey that requires top-tier travel rewards, or simply aiming to maximize your everyday spending, co-branded credit cards are here to help you unlock a world of convenience and rewards that truly cater to you. Make an informed decision, seize the opportunities they offer, and take your financial journey to new heights with a co-branded credit card by your side.